Com­par­ing the lat­est tele­vi­sion dra­ma to The Wire has become as pre­dictable as it is tedious. But with Chan­nel 4's Top Boy, such com­par­isons were inevitable. For once, they were entire­ly warranted.
The main dif­fer­ence between them is that the lat­ter is set in a fic­tion­al sub­urb of east Lon­don, and is only four episodes long, hav­ing been broad­cast over four con­sec­u­tive nights in Novem­ber. But that aside, it's a remark­ably suc­cess­ful and con­vinc­ing attempt at cov­er­ing pret­ty much the same ground mined in HBO's just­ly laud­ed Bal­ti­more epic.
On the one hand, both deal with the lives of dis­en­fran­chised, inner city black kids whose sole avenue for expres­sion and escape are the drugs that inescapably come to define them.
On the oth­er, despite focus­ing on the three areas that tele­vi­sion is tra­di­tion­al­ly least capa­ble of con­vinc­ing­ly deal­ing with, name­ly youth cul­ture, blacks and drugs, they both suc­ceed in bril­liant­ly cre­at­ing an all too believ­able par­al­lel uni­verse that seems to exist both right next door to us, and on anoth­er plan­et to the one where most tele­vi­sion takes place.
Once upon a time, this was pre­cise­ly the sort of thing that Chan­nel 4 believed it had been cre­at­ed for. Home pro­duced dra­ma that shines a light on the vast areas of soci­ety con­ven­tion­al­ly ignored to give voice to the unseen and nev­er heard.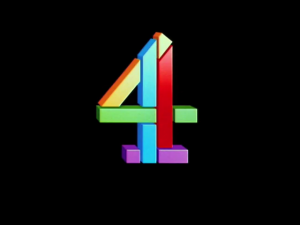 This icon­o­clasm was an atti­tude they proud­ly applied not mere­ly to dra­ma, but to the arts in gen­er­al, and indeed sport. But that alas was before the arrival of Big Broth­er. Ever since which, they've lazi­ly mor­phed into lit­tle more than ITV's younger smut­ty, brash sibling.
So the news that they'd pro­duced Britain's answer to The Wire was met with jus­ti­fi­able skep­ti­cism. Hap­pi­ly, it was mis­placed. Just as it had with The Wire, the suc­cess of Top Boy rests on a com­bi­na­tion of factors.
First and fore­most, there's the writ­ing. Both rely on exten­sive­ly researched scripts that stub­born­ly refuse to judge their char­ac­ters, focus­ing instead on the mul­ti­ple lay­ers of dra­ma that result from the con­flict­ing loy­al­ties that under­ground lives pro­duce. Sec­ond­ly, they both make use of uncon­ven­tion­al cast­ing, turn­ing to first time actors untu­tored in the niceties of tra­di­tion­al drama.
Inevitably, giv­en that it all takes place over just the four episodes, there's an ever so slight­ly rushed feel to Top Boy, and some of those loose ends could have use­ful­ly been left dan­gling. On the oth­er hand, Ronan Bennett's bril­liant scripts were but­tressed by Bri­an Eno's evoca­tive score, and by some metic­u­lous direct­ing by the French Alger­ian Jann Demange, who eschewed an over reliance on hand-held grit­ty real­ism in favour of a more mea­sured, thought­ful visu­al palette.
It's too ear­ly to say whether Top Boy rep­re­sents a renais­sance or an aber­ra­tion in the Chan­nel 4 sto­ry. Either way though, the bar for British dra­ma has been sig­nif­i­cant­ly raised.