New York's CMJ Music Marathon is fast becoming this decade's SXSW. It is in other words where the future sounds of those who have yet to happen are first spotted and duly noted.
Situated around the Lower East side of Manhattan, it inevitably drifts over the bridge and into Brooklyn where so many of today's most exciting bands seem to be born and bred. And the one that made the biggest noise at this year's CMJ was Metz, an arresting trio from Toronto.
As the review from the boys from Pitchfork noted, where they got an impressed 8.5 here, the band first surfaced way back in 2007. But it's only now that they've gotten around to releasing their debut album.
And, as their review notes, the time they've spent honing their craft and pairing down their sound between then and now is a lesson that all aspiring musos should take heed of.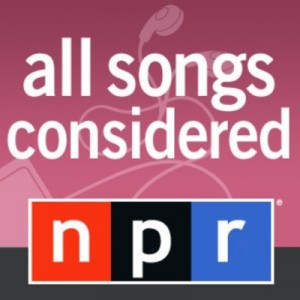 Metz deliver raw, undiluted noise. Too disciplined to be called metal, but far too loud to fall into pop, they've the ambition and drive of early Nirvana but without any of the latter's need to please. The result is an explosion of pure adrenalin. 
You can see the suitably angst-ridden video for their hymn to urban alienation "Wet Blanket" here.
And you can hear the All Songs Considered podcast (which you should be listening to every week, and was reviewed by me here) on this year's CMJ here.
Sign up for a subscription right or below, and I'll keep you posted every week on All the Very Best and Worst in FIlm, Television and Music.