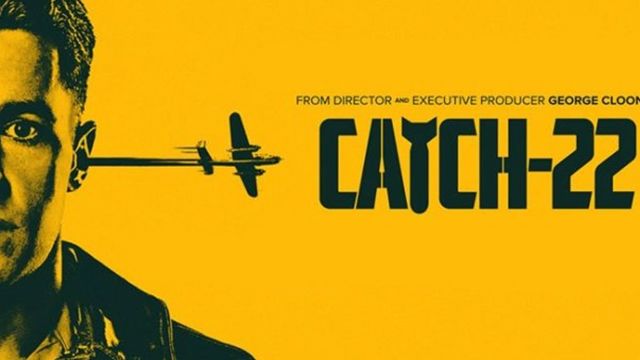 Catch 22 is the new George Clooney project and the latest attempt to transfer Joseph Heller's acclaimed novel to the screen. Like the Handmaid's Tale, it's a co-production between Hulu and Paramount and is clearly an attempt to replicate that show's success.
Unfortunately, it's precisely when compared to something like the Handmaid's Tale (reviewed by me earlier here) that the core problem with Catch 22 becomes obvious.
Margaret Atwood's futuristic depiction of a dystopian society, which she published in 1985, was rendered terrifyingly prescient after the election of you know who, in 2016. In contrast, Heller's novel, which he published in 1961, clearly comes from another century.
For thousands of years, the world was divided into two groups; peasants, and the aristocracy. But the turn of the twentieth century ushered in an age of meritocracy. And in this world, you were either an ordinary (and still probably manual) worker, or, you were part of a tiny elite, and one of the very few who had an actual career.
This latter group was made up of doctors, lawyers, bank managers and anyone lucky enough to be part of the government, the church or the army. These people were unimpeachably honest, trusted and universally revered.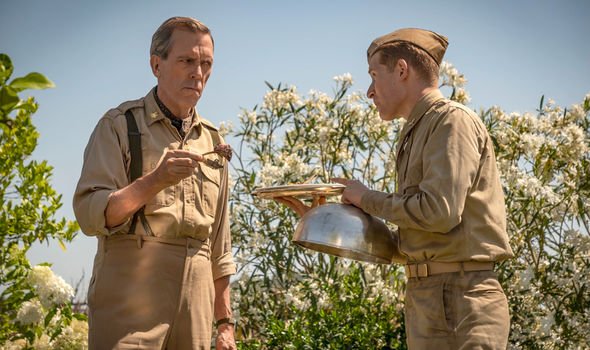 So, if you wanted to know if, say, the harvest was likely to be delayed this year, or whether or not the great powers were going to go to war, you would ask one of these august gentlemen (they were all men of course). And whatever they told you, you would take as writ. And you would then plan for the rest of your year accordingly.
So when Heller's novel came out in '61, his depiction of the army was thrillingly subversive and genuinely satirical. The officers in this army were every bit as venal, petty, dim-witted, thin-skinned and self-centred as the ordinary privates forced to carry out their orders and to service their every whim.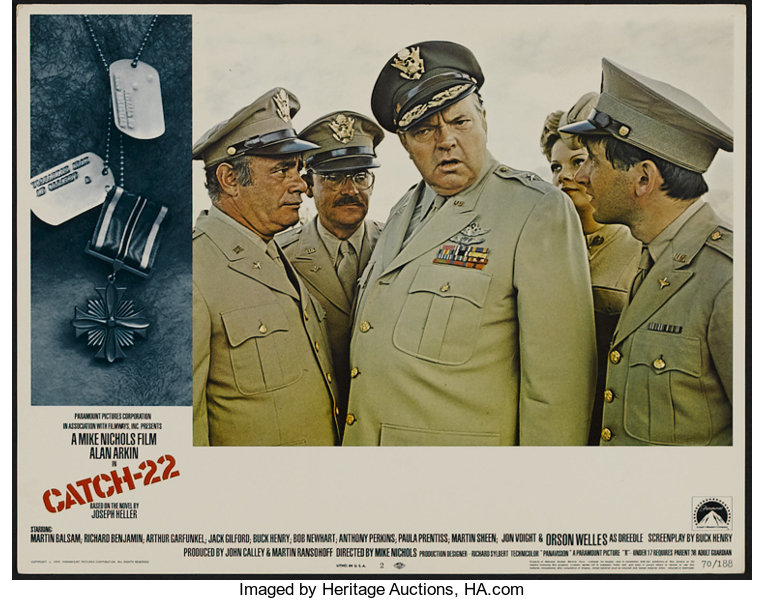 But by the time Mike Nichols released his film of the novel, a mere nine years later, in 1970, that world had been turned on its head. The sixties had rendered pillars of society, figures of authority and all institutions, especially the army, hopelessly suspicious.
Now, half a century later, the idea that the army, and of all things, the American army, might once have been respected and even revered, rather than the object of ridicule, seems almost literally unimaginable.
So when the latest Catch 22 depicts a scene in which an army private on the make tries to sell a truck load of clandestinely acquired tomatoes to his superior, it doesn't read like a caustic critique of universal values subverted by the pursuit of person profit, and the sacrifice of ideals at the altar to capitalism. It just looks like a young guy selling a slightly older guy a few crates of tomatoes.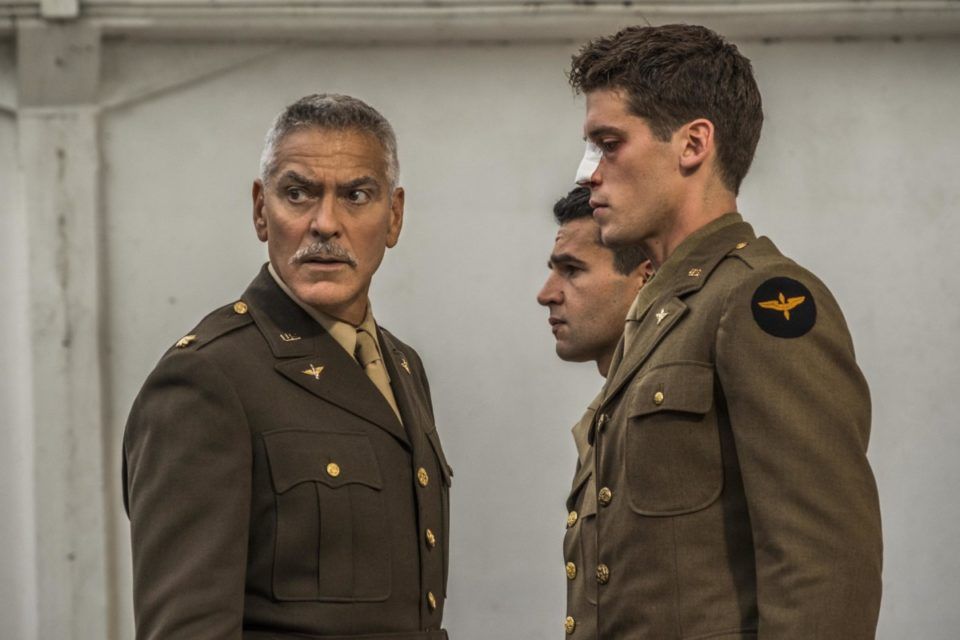 It all looks sumptuous, and the acting is uniformly superb. And, as wonderful as it is to see Giancarlo Giannini given something grown-up to do, against the backdrop of a pristine and Acadian southern Italy, it lacks any real substance. As Gertrude Stein said so memorably of California, "there's no there, there ".

You can see the trailer to Catch 22 here
Sign up for a subscription right or below and I shall keep you posted every month on All the very best and worst in film, television and music!