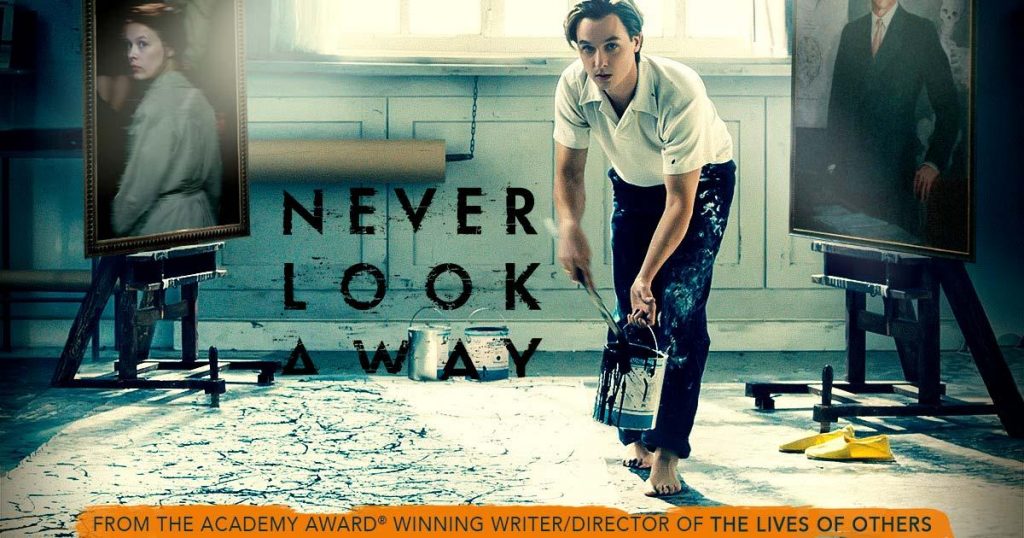 The Lives of Others, Florian Henckel von Donnersmarck's feature debut from 2006,was one of the standout films of the last decade. His follow-up, The Tourist from 2010, starring Johnny Depp and Angelina Jolie, and costing over 100 million dollars, wasn't merely disappointing, it managed somehow to pass everyone by, going completely un-noticed. 
Which was quite a feat given its cast and cost. So was that debut a chance accident of converging talents, or did it genuinely herald the arrival of a serious film maker?  
In his new film, Never Look Away, Tom Schilling plays Kurt, an artist struggling under the restrictions of life in post-war East Germany. Married to the daughter of a former SS officer, who does everything he possibly can to sabotage their union, they flee to freedom in the West.
There's little enough to get excited about in cinema these days, so when you do seem to have stumbled upon an actual find, you cross your fingers that whoever it is turns out to be the genuine article. So I desperately wanted to be wowed by Never Look Away. But it's felled, alas, by two fatal flaws.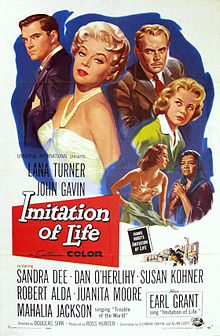 First, it's a melodrama. Personally, I love melodrama, it's probably my favourite genre, being to cinema what country is to music. And Germany has a proud tradition of brilliant melodrama.
On the one hand, there are those glorious, Technicolor weepies that Douglas Sirk made in Hollywood in the 1950s; All That Heaven Allows ('55), Written on the Wind ('56) and Imitation of Life ('59). Gloriously over the top, unashamedly mannered and defiantly theatrical. "You don't believe in the happy ending," Sirk said of that last named, "and you're not supposed to(!)"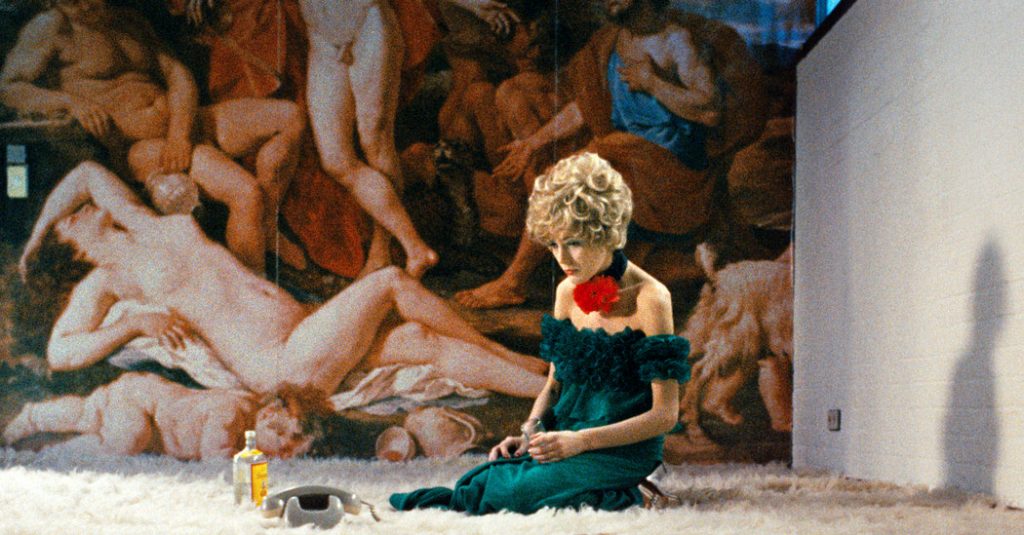 And on the other, there are those flurry of do-it-yourself, handmade films that Rainer Werner Fassbinder produced in the 70s, before burning so spectacularly out at the tender age of 37. Films like Fear Eats the Soul ('74), Despair ('78) and the peerless the Bitter Tears of Petra von Kant ('72). Archetypally art house, brazenly intellectual and comfortably, almost casually avant garde. 
The problem with Never Look Away is that it is neither fish nor fowl, falling midway between those two twin poles. Much of it is gloriously silly, but how intentional that is, is impossible to say. What, for instance, are we to make of the fact that the artists Kurt meets on his arrival in the West look like they've stepped out of one of those paintings produced back in the Communist East, that they are supposed to be critiquing? And what about that ending – no spoilers -? Are we meant to smile knowingly, à la Sirk, or are we supposed to take it seriously? In short, it's a film that desperately wants to be taken seriously, but devotes its entire energy into merely looking wondrously pretty.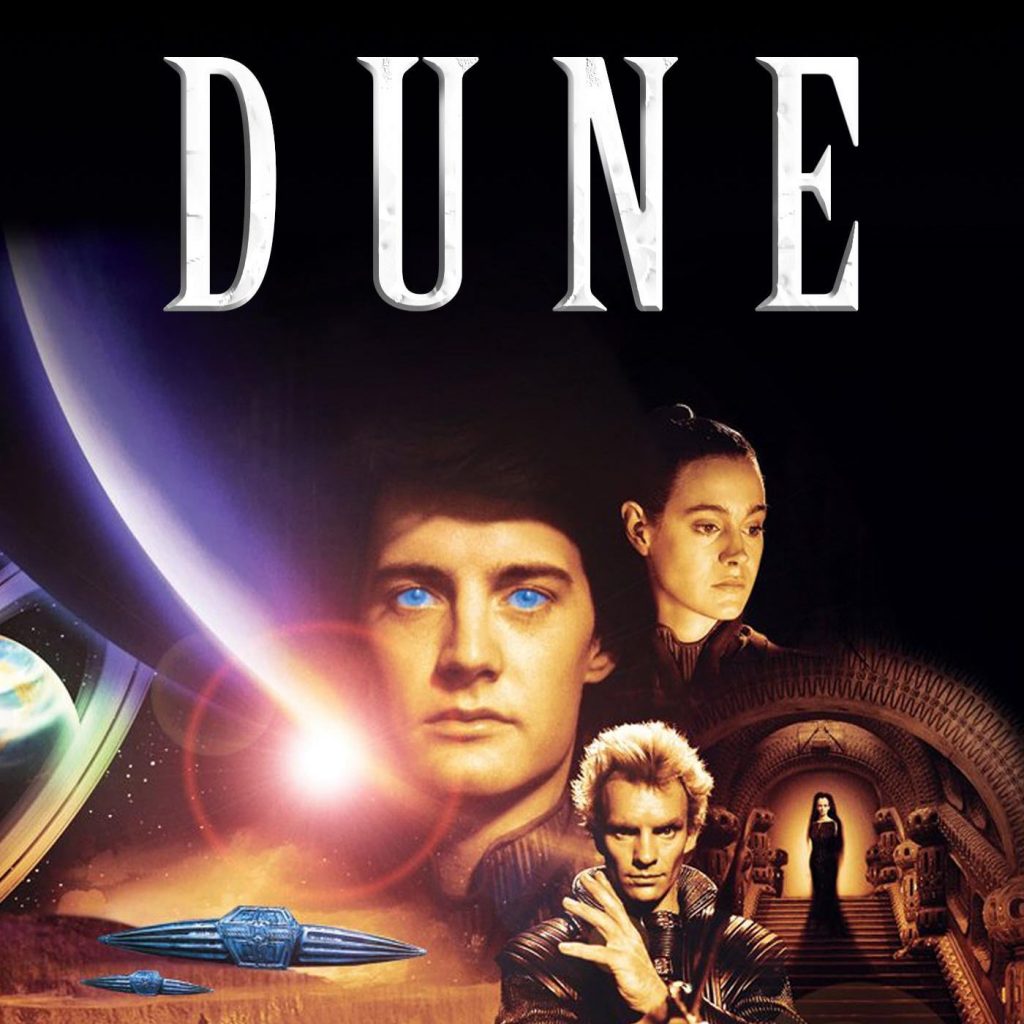 It's not hard to see where the project went wrong. Donnersmarck befriended the great German artist Gerhard Richter, interviewing him at length, which you can read about in the New Yorker profile here. But with what in mind? That intimacy meant that he was then incapable of producing a distanced, warts and all biopic of the man. So instead, he made a fictionalised film about someone quite like, but not actually, Richter. The result is polite, well mannered and extremely dull. It's not even the sort of spectacular failure that we got with Dune. Which somehow makes it even more of a disappointment.
Hopefully, just as David Lynch did after Dune, Donnersmarck will go back to the sort of small, intimate film that he began with. But as of now, so far as his gifts as a film maker go, the jury is very much out. He seems, at least for the moment, to be more of a Darren Aronofsky than he does an Asghar Farhadi.
You can see the trailer for Never Look Away here.
Sign up for a subscription right or below, and I shall keep you updated every month, on All the very Best and Worst in film, television and music!