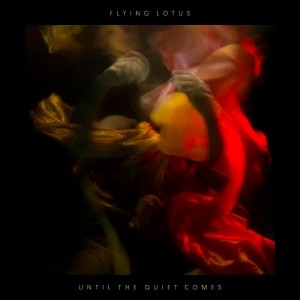 Until The Quiet Comes is the 4th album from Flying Lotus and continues his fearless foray into the very outer realm of approachable pop. It's still in other words a conventional album, but you're unlikely to have heard music that sounds anything quite like it.
Or rather, it sounds like stuff you'd already be familiar with, but all the different parts have been molded and fashioned in a startlingly original manner.
Steven Ellison, to give him his full name, is a devotee of the pioneer producer J Dilla. And, as the grand nephew of Alice Coltrane, herself an accomplished free jazz musician, as well as being the wife of the legendary saxophonist John Coltrane, his take on contemporary music was always going to be both eclectically multi-cultural and aggressively experimental.
But it was only really with his third album, Cosmogramma that the world began to sit up and take notice. Justly lauded across the board, the boys from Pitchfork gave it an august 8.8 here. So this is his potentially difficult follow-up.
Until The Quiet Comes occupies the same sort of terrain that Radiohead mapped out in their more restless moments on Kid A and Amnesiac, and that were then further explored on Thom Yorke's solo album, The Erasure.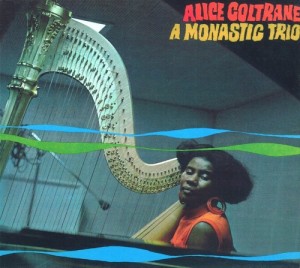 Unsurprisingly, Yorke surfaces again here as a guest vocalist, just as he had on Cosmogramma, and is here joined by Erykah Badu. But neither are allowed – or seek – to overwhelm, and are just one more feature in an unchartered and surprising vista.
It is quieter than Cosmagramma, as the boys from Pitchfork note in their excellent review of it, here, where they gave it a measured 8.5. It's still a landscape pock-marked by digital blips, where conventional melodies are forever being lost in rhythmic detours. But somehow, those detours are less nervy and more measured than they were on the previous album.
What it is more than anything else is a headphones album. It's not the kind of thing you're going to be returning to every day. But when you do and the mood takes, you'll be very glad that you did.
Sign up for a subscription right or below, and I shall keep you posted every week on All the Very Best and Worst in Film, Television and Music!