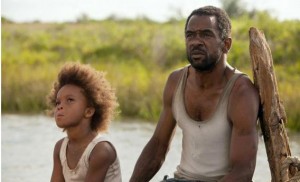 I'd love to be able to say that Beasts of the Southern Wild lives up to all the hype that it's managed to generate. I'd love even to be able to say that you probably need to know as little as possible about it before going to see it in order appreciate its impact – and I shall be revealing very little about it here.
But the fact of the matter is, it's disappointingly underwhelming.
It's not just the way that it's shot, but that certainly doesn't help. It's shot on 16mm, that is to say on celluloid. It is in other words, old school. But in reality it looks alas all too familiar.
Like everything else, and I mean everything else since The Blair Witch Project, it has that uncontrollable urge to constantly resort to hand-held photography as a short cut for authenticity. And while we're on the subject of the great white hope of independent cinema, whatever happened to that pair?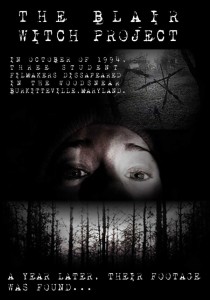 First, the idea that we go to the cinema for a window on the world, to see in other words an authentic reality unmediated by artistic invention, is hopelessly dated and reeks of the Direct Cinema that flourished, briefly, in the 50s, before everybody grew up and moved on. What most of us go to the cinema for is to escape reality. Not be confronted by it.
Second, if it is so say authenticity that you're striving for, and you find a cinematic trope to help you express it, then it is vital that you use whatever it is that you have found as sparingly as possible. Less, as ever, is always more.
If Benh Zeitlin, whose debut this is, had been forced to shoot it properly and frame it a bit more thoughtfully, then it wouldn't have ended up looking quite so familiar. But all that hand-held stuff is so tedious.
Furthermore, and this pains me to say it, but if the story hadn't been quite so palpably workshopped, then it might have felt a little less contrived. All stories need to be endlessly chiseled away at. It just shouldn't be quite so visible.
The performances of the father and daughter are both wonderful. And there are some promising political rumblings that send ripples across the surface of the swamps where the whole thing is set. And it is a competent indeed confident directorial debut. But the film tries much too hard to tug at our emotional sleeves. Like Anthony Quinn in the Independent here, it left me largely unmoved. It's all just a bit too effortful.
You can see its trailer here.
Sign up for a subscription right or below, and I shall keep you posted every week on All the Very Best and Worst in Film, Television and Music.