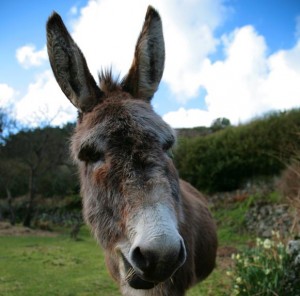 Was that Pat Shortt tweet the funniest thing ever? For those of you who missed it, he tweeted a shot of a very glum Brian Cody above, and one of a very jovial Pat Shortt beneath. And underneath he wrote with supreme and all too unflinching irony:
Top is sad Kilkenny man. Below is happy Tipperary man.
Priceless! Even that omission of the indefinite article, brilliant.  Some of you I imagine mightn't be completely up to speed with the tribal dynamics  of Gaelic games. So, very briefly, here's what was actually going there.
You see Cody is the manager of the Kilkenny hurling team. And they were only after losing their qualifying match with Cork. So they were out. And unsurprisingly, Cody was not a happy man. But what was Shortt so pleased about, I hear you ask? After all, he's from Tipperary?
But here's the catch! Even though Tipp weren't even playing in the match in question, Shortt was simply delighted as a Tipperary man to see Kilkenny get beat! That's because there's huge rivalry between Tipp and Kilkenny. Huge. And just the sight of them getting beat, regardless of who they're playing, is liable to put a smile on a Tipperary man's face.
And they were only after losing! In the All Ireland! Class!
That's what was so hilarious about that tweet. And talking of which, where would we be without Twitter! How else would the likes of Pat Shortt get to share those kind of brilliant one liners? In the old days the only place you'd get to hear stuff like that would be from one of those delightful taxi drivers. Or at best, a friendly bar man (un-coincidentally, Shortt has a pub near Middleton), ever keen to impart their endless wit and bottomless wisdom. But now you get to read that kind of stuff all day!
What a world we live in. Class.
Sign up for a subscription right or below and I shall keep you posted every week on All the Very Best and Worst in Film, Television and Music!