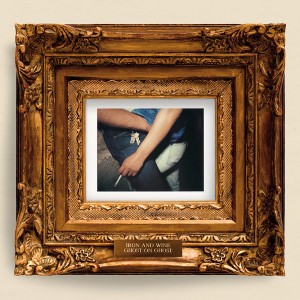 It looked as if Iron & Wine was part of that vogue for new roots Americana that was all the rage about 4 or 5 years ago. Musicians seemed to be turning away from digitally mastered layers of processed synths and returning instead to original instruments acoustically recorded in lofi.
Gillian Welch and Allison Krauss sang on O Brother Where Art Thou. And bands like Fleet Foxes, Bon Iver and Iron & Wine enjoyed unexpected popular acclaim, which I wrote about earlier here.
Inevitably the hoi polloi caught on, and the result was alas Mumford and Sons.
In many ways though Iron & Wine, aka Sam Beam, has been moving in the opposite direction all along. He might have begun in the hushed, paired down, sparse acoustic mode beloved of many a bedroom. But his soundscape has been expanding ever since.
His third album, The Shepherd's Dog from 2007, which seemed at the time to be quintessentially lofi, was followed by Kiss Each Other Clean in 2011, and now this, Ghost On Ghost.
With each new album the sound gets bigger, the arrangements more complex and his plaintive vocals are cushioned ever more comfortably in a bed of reverb and overdub.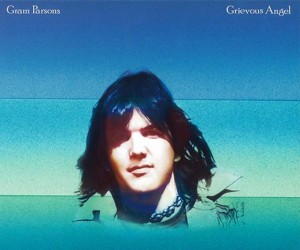 In other words, he's pursuing the same course charted by Gram Parsons and The Flying Burrito Brothers in the late 60s and early 70s. And by merging the rich harmonies of the Beach Boys with the graft and craft of The Band, he gives his angst an unexpected glean.
"Desert Babbler", track 2 on this latest album, sounds like it could have been the B side on an unreleased Beach Boys Christmas single. And track 3, "Joy" could just as easily have been its A side. You can see the video for it here.
Whilst the penultimate track, "Lovers' Revolution" feels like something that might have turned up on Astral Weeks if somebody else had been asked to pick up the mike – you can hear it here. Before "Baby Center Stage" brings the album to a serene close by returning us to the realm of Fleetwood Mac, sunshine and California.
Pristine pop cased in a rich musical heritage.
Sign up for a subscription right or below and I shall keep you posted on All the Very Best and Worst in Film, Television and Music!