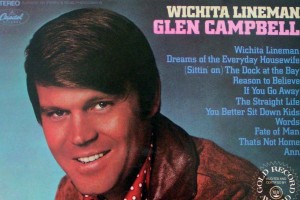 Glen Campbell was one of the most sought after musicians of the 1960s. He played lead guitar on The Beach Boys' Good Vibrations, Elvis' Viva Las Vegas and on Frank Sinatra's Strangers in the Night. At one point, he ended up touring with the Beach Boys having replaced Brian Wilson as the latter descended into Stygian darkness.
Raised literally dirt poor, in so far as he and his eleven siblings were permanently caked in mud form the fields where they all worked, Campbell moved to Los Angeles to become a star after establishing himself as a musical prodigy.
But his first four albums failed to register. So like many before him, he became a session musician, and was one of the core musicians in what came to be known as the Wrecking Crew.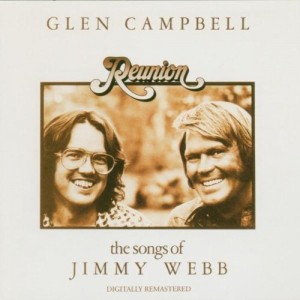 These were the professional musicians and backing vocalists who, famously, Phil Spector and all the major record producers in Los Angeles relied on at the time. It was their sound that the kids were unwittingly listening to when they bought all those hit records.
The Monkees in other words were very much the norm, and not the exception.
But there was one person who'd fallen for Campbell's unloved debut solo album, Turn Around Look At Me. A 14 year-old boy, who dreamt of one day becoming a songwriter, had listened to it endlessly. And when the now 21 year old Jimmy Webb eventually teamed up with Campbell seven years later, they began one of the most fruitful relationships in modern pop.
Songs like By The Time I Get to Phoenix and The Wichita Lineman would see the pair sent into the pop stratosphere. And Campbell, after years of hard graft, became an overnight success.
He was the perfect antidote to the suspicion and paranoia that the 60s became increasingly mired in. And, with his good looks, wholesome image, and gently conservative demeanour he was soon hosting one of the most successful TV shows of the day.
Inevitably though, as the 60s drifted bolshily into the 70s Campbell's star was on the wane. But in 1975 he was given a brief reprieve, as his record label had one last stab at reviving his career. The result was Rhinestone Cowboy, a song that sounded like it was revealingly autobiographical. It wasn't of course. It was written by the young Larry Weiss.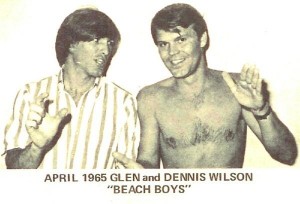 The conventional nose-dive into drink, drugs and dubious marriages followed. But a blind date with the prim and pretty Kim Woollen would see his spirit and his life revived, resuscitated  and re-born. And although Alzheimer's has brought his touring to a premature end, for the most part this was a story with a happy ending.
Glen Campbell: The Rhinestone Cowboy was another in a long line of perfectly pitched portraits of musical greats. And it follows hot on the heels of a brilliant Storyville programme on the genuinely inspiring figure of Harry Belafonte. And, if you missed either of these two excellent BBC4 programmes, keep an eye out for them.
Sign up for a subscription right or below, and I'll keep you posted every week with All the Best and Worst in Film, Television and Music!