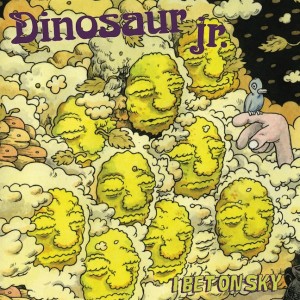 The return and reform of bands from bygone and better days rarely makes for a pretty picture. What a refreshing change then that the sight of Dinosaur Junior made when they returned in 2007 with their then new album, Beyond.
They set the tone for much of what happened to indie music in the 90s with their trio of albums from the late 80s. The third of which, Bug provided them with their signature tunes, "Freak Scene" and their cover of the then only recently released Cure track, "Just Like Heaven".
You can see the video for the former here and the latter here.
They managed to meld and marry the sound of Sonic Youth and My Bloody Valentine with Teenage Fanclub and Led Zeppelin, in their majestic touring rather than their leaden recording guise.
The success of which, predictably, was followed by their immediate break-up in 1990. So when news of their reform emerged in 2005, it was met with justifiable skepticism. Not another trio of washed-up has-beens in need of supplementing their now meager incomes.
So the album that followed two years later, Beyond, was a welcome and all too rare surprise. Somehow, and in an entirely good way, it sounded like they'd never been away.
Maybe it's that Manichaean mix of theirs forever dueling for dominance. The noisy, dissonant chaos of the distorted feedback versus the elegiac, quiet calm of the dolorous melodies. Punk and metal meets alt country, and all of it decades ahead of its time.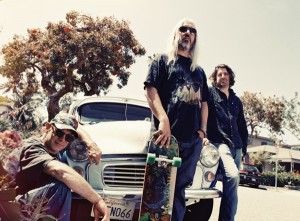 At the centre of it all is J Mascis, the creative force at the core of the band, and, one imagines, the man responsible for its constant state of shifting chaos. There are his so laid back he's barely awake vocals ignited by a guitar that veers between rare menace and triumphant power chords.
Somehow, and not withstanding all they'd apparently been put through, fellow band mates Lou Barlow on bass and Murph on drums agreed to get back together again. And this, I Bet On Sky is the third of their current comeback albums. And, once again, it's a gem.
It gets an impressed 7.9 from the boys from Pitchfork here. And you can see the latest video from it here.
Sign up for a subscription right or below, and I'll keep you posted every week with All the Very Best and Worst in Film, television and Music.