8. More Is Than Isn't, RJD2.
When Deadringer came out in 2002 RJD2 was hailed as the natural partner in crime  to DJ Shadow. He lost his way ever so slightly in the interim, but this his 6th solo effort is a decided return to form.
Borrowed beats and riffs fused with hiphop and RnB, effortlessly balanced and blended. It gets a 7.7 from Pitchfork here.
7. Psychic, Darkside.
Nicolas Jaar and Dave Harrington teamed up as Darkside for this impressively cinematic slice of indietronica, reviewed by me earlier here. It gets an impressed 9.0 from Pitchfork here.
 6. Random Access Memories, Daft Punk.
Just in case you somehow missed this, album of the year, reviewed earlier by by me here. Majestic.
5. Same Trailer Different Park, Kacey Musgraves.
Alt country has yet another improbably young, old before her time star to sit beside the likes of Caitlin Rose, who's 2010 debut Own Side Now I reviewed earlier here.
Pristine melodies tell tales of woe and wasted lives, and are served up by a voice that would melt and break hearts.
4. AMOK, Atoms For Peace.
The debut album form the indie supergroup melds Tom Yorke's vocals with Brazilian beats, and sets them against a twitchy indietronica backdrop. Reviewed by my earlier here.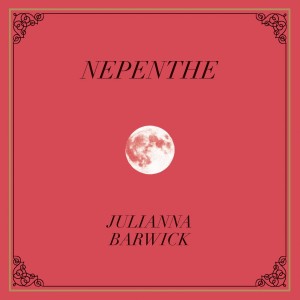 3. Nepenthe, Julianna Barwick.
The second album proper from her after her breakthrough The Magic Place in 2011, reviewed by me earlier here.
Recorded with Alex Somers, the Sigur Ros collaborator and the string quartet Amiina in Iceland, it has the haunting, ethereal feel of peek era 4AD Records, when The Cocteau Twins, TMC and Dead Can Dance fused bliss with grunge. It gets an 8.5 from Pitchfork here.
2. The Jazz Age, The Bryan Ferry Orchestra.
20s jazz cuts of classic Roxy Music and Bryan Ferry tracks, it was reviewed by me earlier here. It will either leave you utterly perplexed, or be the most obviously brilliant idea for an album imaginable.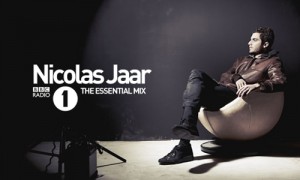 1. The Essential Mix 2011, Nicolas Jaar.
Two years old at this stage, but if you've yet to download this, do so here and now. Its two hour length means that Jaar has the luxury of, when he wishes, playing the whole track. As he does with the Brothers Four's 1960 classic "Greenfields", which melds 50s doo wop with 60s folk, the Latino sounds of Los Angeles' Negroes' "Tu y tu Mirar", or the typically delicate Keith Jarrett track, "Encore".
In between, you get snatches of the Aphex Twin, snippets of Jonny Greenwood's score for There Will Be Blood and, best of all, Angelo Badalamenti talking us through the theme tune to Twin Peaks. Sublime.
Sign up for a subscription right or below and I shall keep you posted on All the Very Best and Worst in Film, Television and Music.