In 2010 it was Sleigh Bells, last year it was Odd yawn Future (reviewed earlier here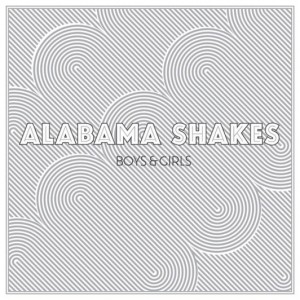 ). And this year, the breakthrough act to emerge from SXSW was, by all accounts, Alabama Shakes. And already you can hear the backlash to the release of their debut album Boys & Girls beginning to build.
Much the same thing happened after Amy Winehouse released what was her second and, as it turned out, her final album, Back to Black. One minute, all the right people were smiling approvingly stroking their beards and nodding their heads to the silky new sound. The following morning, it was everywhere.
They never really forgave her. Which is most unfair. It's hardly her fault if everyone else is desperately trying to latch on to the next big thing. And you can detect that same sense of faint resentment seeping out between the lines in the admiring reviews that Boys & Girls has been provoking.
Yes they've paid their dues, and Brittany Howard plainly means everything she sings. And the energy and passion of their live shows has mostly been faithfully reproduced here in the recording studio. And there's no mistaking that aura of authenticity, and the sense that here's a band who go to bed with the Phil Spector box set Back to Mono by their bedside.
And yes, after they've finished touring with him this year, their next album is certain to be produced by Jack White, who's sure to even further fine-tune their impeccable musical instincts. But you just know that come the summer, this album's going to be all over the place.
On ads, movie soundtracks, jet-set catwalks, and, finally, as background muzak in all the lazy retro women's retail discount clothing boutique stores in every shopping mall in the western world, and eventually beyond.
But you can only really hold that against them if they're the kind of band who are actively courting that sort of attention. And goodness knows, there are enough bands out there that are. But this plainly isn't one of them.
But what are you going to do? The fact of the matter is, Alabama Shakes sounds like a latter-day Janis Joplin has joined the stage at a private party hosted by Prince to briefly take the mike and lead his band. And nobody can believe what they're hearing, least of all the host. You've been warned.
Sign up for a subscription right or below, and I shall keep you posted every week  with All the Very Best and Worst in Film, Television and Music!