Arrival divided critics when it reached cinemas this autumn, with some hailing it as a strong contender for film of the year and others wondering what all the fuss was about. It's a scifi film from Canadian filmmaker Denis Villeneuve in which Amy Adams is given the task of trying to decode the alien language of the visitors who arrive here from outer space.
It is just about worth seeing, but only because of the subtle twist it has in its tail and the less you know about that the more pleasantly surprised you'll be by it. But it's a very conventional film. One to put your feet up to with a calming cup of cocoa on a rainy winter's eve.
Nocturnal Animals is the second film from Tom Ford after his impressive debut with A Single Man in 2009. The latter, as well as being as exquisitely crafted as everyone assumed it would be, it being a Tom Ford film, was also a quietly moving film with significantly more in the way of emotional depth than many had expected.
His latest offering however is exactly the sort of vapid exercise in surface style that everyone had feared would be the result first time around. Amy Adams stars again, this time as a privileged gallery owner in LA whom we're clearly meant to sympathise with. She gets sent a novel written by an ex and the film morphs into a neo noir tale of southern revenge.
It all looks impeccable of course, but all Seamus McGarvey's sumptuous photography does is to further emphasise how little there is here beneath the surface. Whether Nocturnal Animals is an aberration, and the real Tom Ford is the man who brought us A Single Man, or whether in fact that film's success had more to do with Colin Firth and the source material provided by the Christopher Isherwood novel, only time will tell.
I promised myself that I would force myself to watch all and any Storyville docs that were screened on BBC4, but I really wasn't looking forward to what I presumed would be a dull but worthy film on James Foley, the American photo-journalist executed by Daesh. Once again, I couldn't have been more wrong.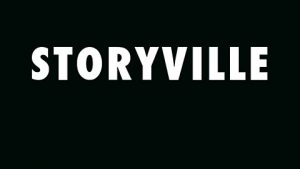 Jim – The James Foley story was a riveting window into what life was like for the nineteen other journalists who were imprisoned with him in Syria, and an incredibly moving celebration of a life cut short. In a dignified and measured way it was absolutely devastating.
If you're not familiar with the Storyville strand, I reviewed it and three or four of its remarkable films earlier here. And if you can, watch the James Foley Story. You can see the trailer for Arrival here and the trailer for Nocturnal Animals here.
Sign up for a subscription right or below, and I shall keep you posted every month on All the Very Best and Worst in Film, Television and Music!